Tilly's e-commerce Etsy Shop
To purchase Tilly Mint Silver items please visit Tilly's long established and well stocked e-commerce shop on Etsy.
Esty UK forms part of the huge global Etsy market place founded in 2005 where crafts people can showcase and sell their items, and where buyers can shop with confidence from talented makers around the world.
Since joining Etsy as a sales platform in 2013 Tilly Mint Silver items have found homes in all corners of the globe earning Tilly Mint Silver five star status for her products and her commitment to deliver.
Shopping on Etsy is easy and most forms of payment are accepted.
All Tilly's current items on Etsy can be found by following this link:
https://www.etsy.com/uk/shop/TillyMintSilver
Dispatch when possible is the same or following day
(weekends & bank holidays excluded)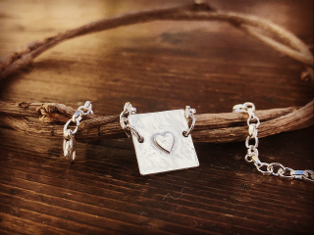 This website and its content is the copyright of Tilly Mint Silver 2017(c) Tilly Mint Silver is a Registered Trade Mark All rights reserved