"On the edge of an ancient woodland, near where the river Troutbeck flows into Lake Windermere, Julie Brockbank shapes delicate silver Jewellery.
Inspired by the elemental aspects of silver, which link to the moon and the tides, and by the alchemical transformation from dark metal to gleaming treasure, she creates each piece by hand in her garden studio.
The simplicity of each design allows its charm to shine out."
(As written & featured in Landscape magazine October 2018)
A word from the maker .. it is my hope that my simple designs, created with love and enthusiasm will bring you great pleasure for many years. Each piece of jewellery has been carefully created by hand using traditional techniques, as such it may have slight imperfections all of which add to the character of the piece making it totally individual and unique, this uniqueness is the beauty of handmade.
Time passes so effortlessly when you enjoy what you do .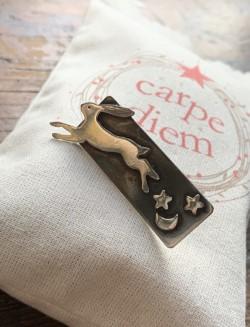 This website and its content is copyright of Tilly Mint Silver © 2017 Tilly Mint Silver is a Registered Trade Mark All rights reserved.